Borated Polyethylene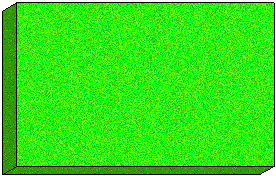 Neutron shielding material used medical and industrial applications, available in many sizes and concentrations. The table above lists common thicknesses and sizes.
Borated Polyethylene can be cut, machined, drilled, or tapped as with pure polyethylene. The green 1" x 4' x 8' material is first choice for most applications. All sheets sold, full size. Cutting is an extra charge.
Each sheet. 1" x 4' x 8', weighs 165 lbs. Skid used for shipping weighs approximately 150 lbs. and is 4'6" x 8'6" x 5' high.
| Cat # | Description | Size |
| --- | --- | --- |
| 16A-210NE-1 | 5% Borated Polyethylene | 1" x 48" x 96" |
| 16A-210NE-2 | 5% Borated Polyethylene | 2" x 48" x 96" |
| 16A-210NE-3 | 5% Borated Polyethylene | 3" x 48" x 96" |